Pearl Farming
The MERIP staff has been involved with pearl farming and providing assistance and training to local pearl farmers since 1999 and are fully trained in all facets of operation from hatchery production through grow-out to grading and jewelry making. MERIP ceased on-site training for production in 2005 but regular training and technical assistance in pearl grading, jewelry making and pearl shell craft are still carried out within the region.
You can read more about our past work in pearl farming and training in the
Fish News article
below: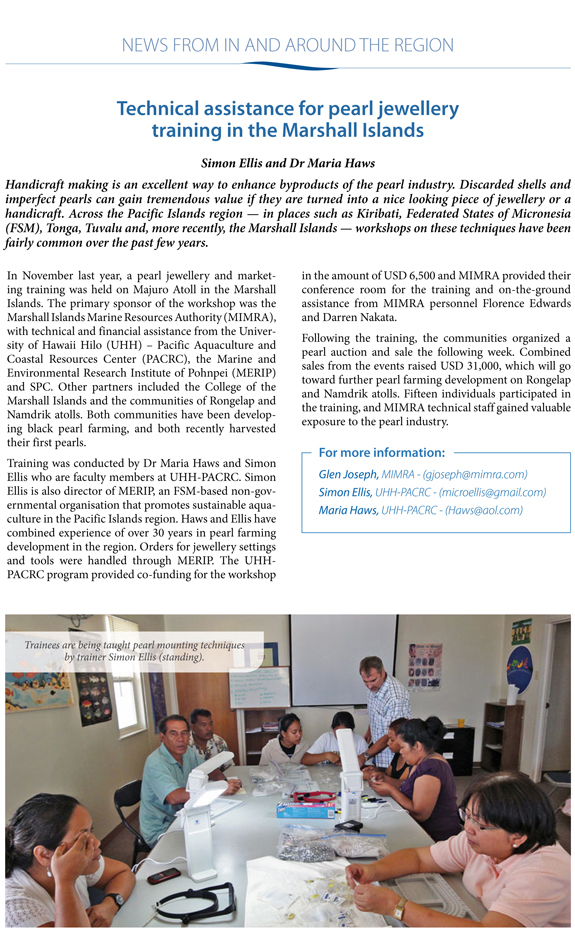 You can see more photos of pearl farming and products in our gallery.